Personalized Endless Puzzles
Create your own endless puzzles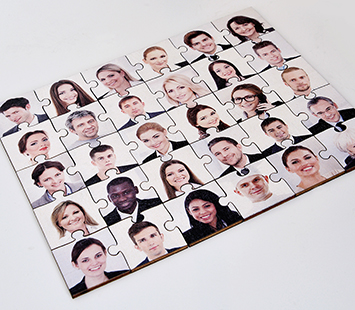 Single Piece Personalization
A complete puzzle set but you define the number of rows and columns and personalized each piece individually. Great for companies showing office staff, sports teams, schools etc. Add and remove as you need.
From as low as
Get started »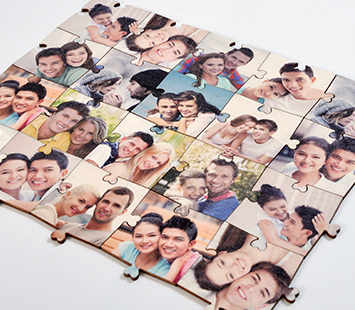 Endless Puzzle Pieces (Mosaic)
Great for creating a mosaic type personalized jigsaw puzzle. You create as many puzzle pieces as you need and assemble them in any way you like. Comes with heart shaped or normal connectors which makes this great for weddings and anniversaries.
From as low as
Get started »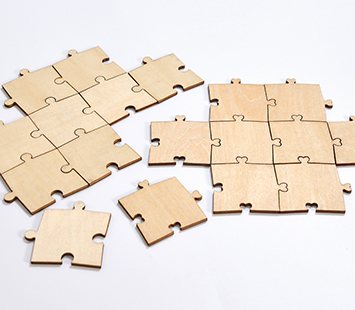 Blank Endless Guest Book Puzzle Pieces
Need a wooden guest book puzzle but can't find a set which matches your number of guests? We have the perfect solution for you. Order as many pieces as you have guests. All pieces fit together and comes in heart shaped connectors too.
From as low as
Get started »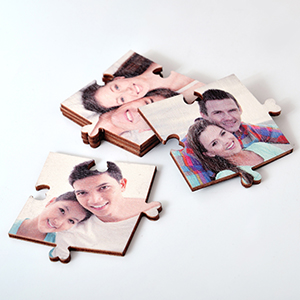 New Puzzle Concept
The personalized endless puzzle range is a completely new development and this is another first in the world. Each piece can be personalized individually and put back together with straight edges or continuously to infinity. You just need to come up with the creatives or photos.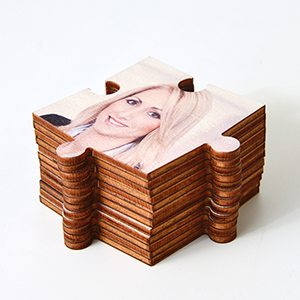 Flexible Puzzle
Our endless wooden puzzles brings flexibility to your personalized puzzle where you have complete control of the number of pieces you want and need. Our endless puzzle pieces can be used to create a mosaic effect and extended to as many or as little pieces as you need. Comes in different sizes too.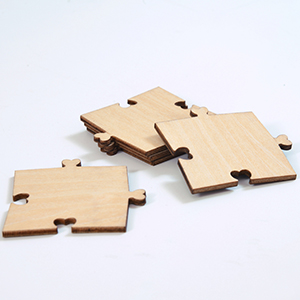 Great as Wedding Guest Books
We have created a version especially for the love birds amongst us with the heart shaped puzzle connectors. Great for weddings and anniversaries to use as a wedding guest book wooden puzzle where you buy as many pieces as you have guests. We have blank and full color printed puzzle pieces to suit your preferences.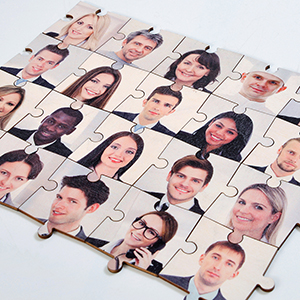 Great for teams
These endless puzzles are perfect for teams in the office with each piece showing a photo of a staff or for sports teams. Add and remove pieces as needed.
See more:
Puzzle types:
Puzzle piece:
Blanks:
Puzzle size:
Accessories: