Personalized Plastic Puzzles
Choose a plastic puzzle to make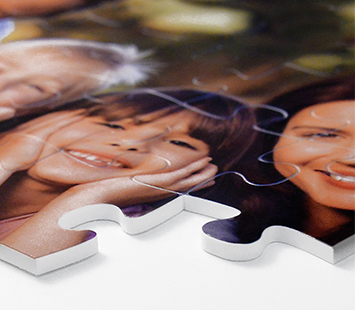 Plastic Puzzles
Made from plastic, our puzzles last longer as they are more durable and can be personalized with your favorite photos or artwork.
From as low as
Get started »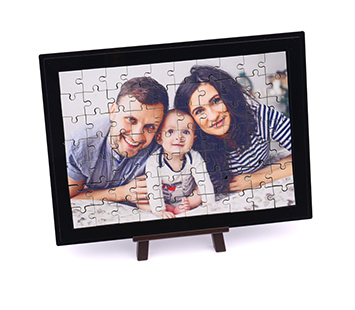 Framed Acrylic Puzzles
This puzzle has a more premium and durable feel as it's made from acrylic and comes with a black frame and easel to display your personalized puzzle.
From as low as
Get started »
Make your Memories last with personalized plastic puzzles!
What makes your memories and precious moments long-lasting? Our different sizes of plastic puzzles will help you. With 3mm thick puzzle pieces, our plastic jigsaw puzzles are able to stay connected and assembled without using any puzzle glue. You can also make it into a standing photo frame when you add a beautiful metal stand with it. Our plastic puzzles are durable and waterproof so it is perfect for kids, family and corporate purposes too. Great as a long lasting keepsake with your own images or design printed onto them.
See more:
Puzzle types:
Puzzle piece:
Blanks:
Puzzle size:
Accessories: